News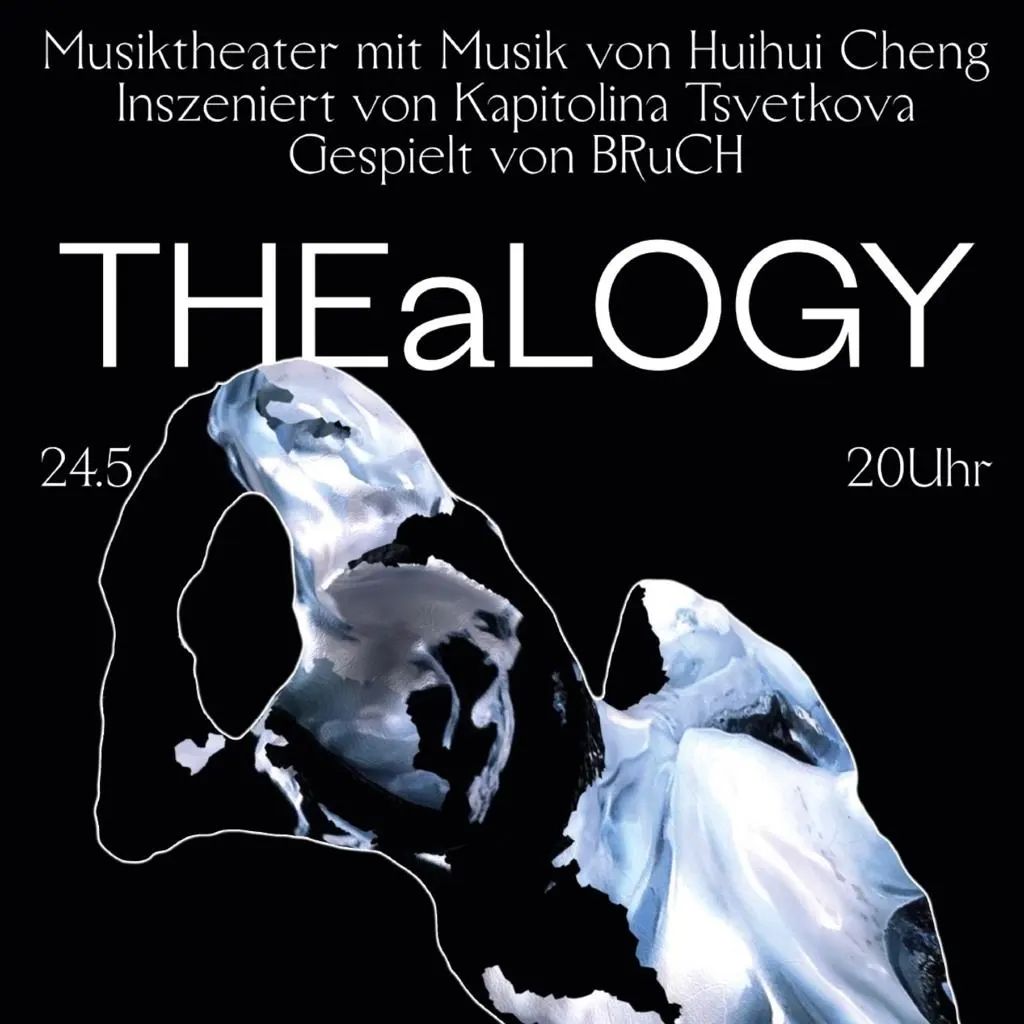 THEaLOGY
Musiktheater mit Musik von Huihui Cheng und Inszenierung von Kapitolina Tsvetkova
Ensemble BRuCH @ Clouth 104, Köln /Eingang Niehlerstrasse 24.5.23  20:00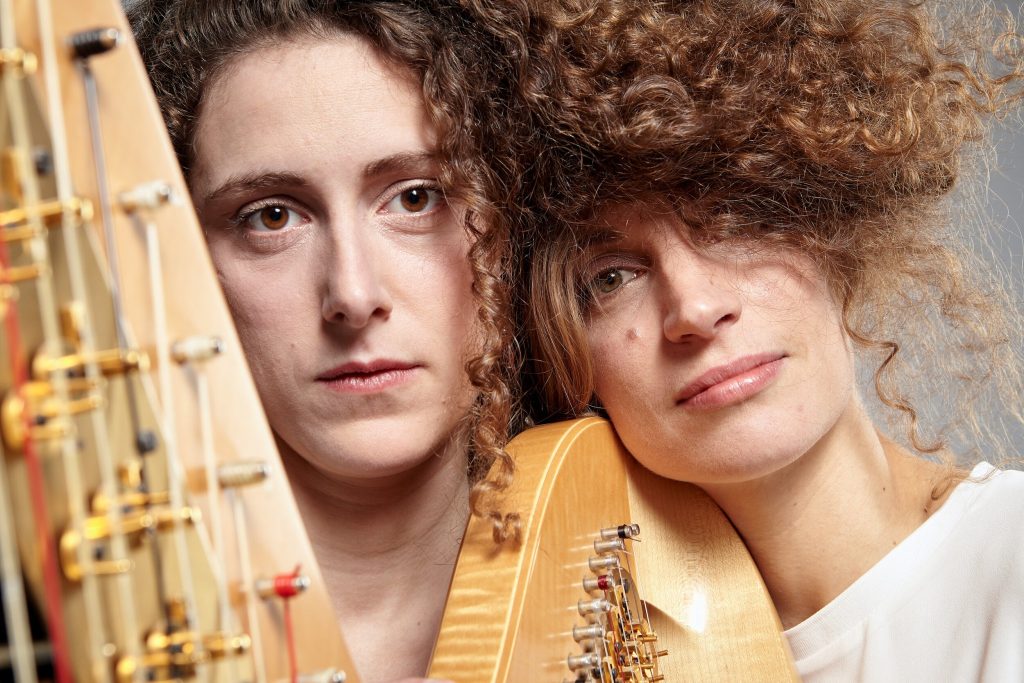 Tu n'est pas Chat
ZUNGE, récits insensés, new works for two harps and voice
AEcstaly, harp duo
Archipel Festival 2023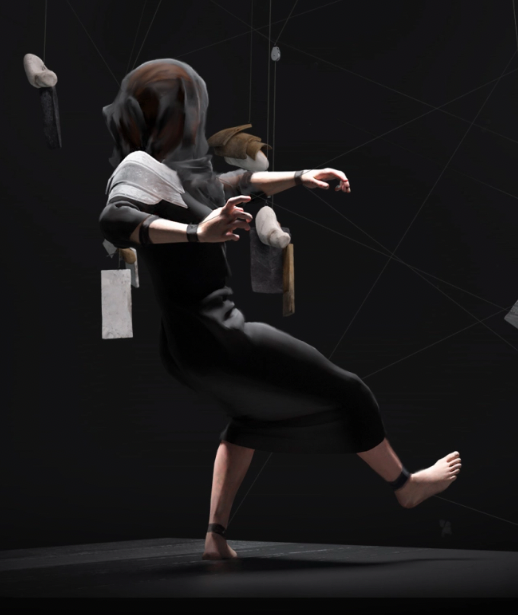 Kassandera
Opera by Kassandera collective
Kapitolina Tcvetkova / stage director stage desinger
Anna Korsun, Huihui Cheng, Katharina Roth / composers
Lena Spon, Julia Hagenmüller / singers
Premiers: Kunstraum34 8-11 Sept, Stuttgart
Musiktheater Tage Wien 16-17 Sept. Wien
2-4 December, Schaumbad Graz
New piece for Ensemble Modern
and Eclat Festival
2nd February 2023, Stuttgart, Germany

Hans und Grete music theatre piece
with Opern studio MH Stuttgart
Director Bernd Schmitt, Staging Birgit Angela
Conductor Bernhard Epstain
Wilhelma Theater stuttgart
January February 2023 Stuttgart, Germany
Cerebral's rhapsody music theatre piece
with the cooperation of SWR experimental studio & Freiburg Theater
libretto Pat to Yan
Director Thomas Fidler
Music director Detlef heusinger
9th October 2022, Freiburg, Germany

Fictive Propagation
for ensemble new Babylon
31th May 2022 Bremen, Germany
2021…
Meine Inseln (version Eletro-acoustic)
a part of the Installation Thinking Sink
in Power station of art Shanghai
Dec. 2021
https://mp.weixin.qq.com/s/L4boLKbZL88WiiqaCtwbaA
New piece for String quartet and video
Fracanaüm | Camerata Ataremac
10. Dec. 2021 Lausanne, Switzerland
Arbeitsaufenthalt
working on the new theater piece
Freiburg, 2021
Mèng Dié for ensemble S201
25&27. October 2021 Essen/Köln, Germany
Pandora's box for ensemble BRuCH
28. October 2021 Köln, Germany
A part of "A MESSAGE FROM GAIA"
@The International Arts Festival Regarding
October 21st to October 23rd
Tel Aviv and Old Jaffa.
Chloé Bieri performed
Me Du Ça
@ Kunstraum Walcheturm Zürich
Samstag, 11. September 2021, 20.30
Robotic leaves loops
Hörspiel Stück
commissioned by SWR Jetztmusik #zusammenspiel Heimstudio
https://www.swr.de/swr2/musik-klassik/zusammenspielen-heimstudio-swr2-jetztmusik-2021-09-23-100.html
Johanna Vagas
performed Me Du Ça
@Royaumont Festival
24 August 2021
https://www.royaumont.com/festival-de-royaumont-2021-a-lecoute-des-compositeurs-daujourdhui/
The tides soul (version trio)
Ensemble trio vis-à-vis,
gedok Stuttgart
July 2021
The tides soul for cello+voice solo and electronic
for cellist Esther Saladin
12 July Romanfabrik Frankfurt
2020…

OHREN BRAUCHEN KEINE MASKEN
EARS DON'T NEED MASKS
Solo Performances for Solo Listeners in Hotel Rooms
hand werk & dak~
28.11.2020 – Hotel am Chlodwigplatz, Cologne
New piece with installation commissioned by Ensemble consord and KLANGZEIT festival, Münster, Autumn 2020 with funds BTHVN2020, postponed to 5.May 2021 Essen, Germany
The comet tail
for prepared harp solo
Angélica v. Salvi, Harpist
VIII festival de creación musical contemporánea Vertixe Sonora 2020
Through the shifted shutter
a 3 minutes miniature of a diary series,
Grupo instrumental de la OCUAM
28. October 2020 Madrid

CD-portrait & Release concert
Edition Zeitgenössische Musik & Deutsche Musikrat
July-September 2020, Bonn/Köln
Info


2019…
The tower window towards the sea, for ensemble and tape (3') DissonArt ensemble 16. Oct. 2019
Thessaloniki, as part of the 54th Dimitria Festival
Me Du Ça @ Ircam forum Shanghai, Oct. 2019
Yuchun Feng, Soprano
SEA.M.S @ Shanghai Musicweek 15. Sept. 2019
Yifei Hua, Sheng & Ensemble Télémarque
New piece for trio and two dancers, Kompositionsauftrag des Pergamentschikow-Preises und Ensemble uBu
08.11.2019, Berlin, Musikhochschule Hanns Eisler
Me Du Ça
Soprano: Esther-Elisabeth Rispens
Friday, 3 May 2019, Bijloke Campus, Gent
I Still Rise @ Blurred Edges Festival Hamburg
video: Janina Luckow
Compositions: Huihui Cheng & Xiao Fu
YOUR WEALTH IS MY TERROR

Music theater "Nacht der Se​e​igel"
commissioned by the Staatsoper Hamburg and music theater today academic, German Bank foundation​ ​Composed by Huihui Cheng, Diana Syrse, Mischa Tangian 2-9 May 2019

Your turn a card game performance for 6 singer or performer and audience (15') Premiere: Neue Vokal Solisten Ensemble, Eclat festival 2019 Stuttgarthttps://eclat.org/terminleser-eclat/eclat-2019-2a.html14.03.2019 Hellerau Festival, Dresdenhttps://www.hellerau.org/en/event/circles/
The tower window towards the sea, for ensemble and tape (3') 2019
A commission by Onassis Stegi within the framework of the Interfaces Network, co-funded by the Creative Europe Programme of the European Union.will be recorded by ensemble Dissonart Thessaloniki
2018…
Meine Inseln, a piece of theater concert "AFAIK 143 OTOH IDK" for voice, drum-set and electronic 18.12.2018Viktoriia Vitrenko (soprano) Lucas Gerin (drums) commissioned by InterAKT
Your smartest choice for four musicians, electronic and audience's smartphonePremier of concert version 2018Rainy days festival Luxembourg, Ensemble Mosaik 25.11.2018
Echo & Narcissus for soprano, alto, ensemble and live-electronics Premier: 16.11.2018 Freiburg Schloßbergsaal SWR info24.22.32018 ZKM Giga-Hertz Prize awarding info
OTTO . Music theater for cello, Otto and live electronics
with compositions by:
Huihui Cheng , Oliver S. Frick, Lukas Huber, Steffen Krebber , Joseph Michaels , Sophie Pope
Performance: Céline Papion
https://celinepapion.net/otto-musical-theatre-for-cello-otto-and-live-electronics/

SEA.M.S. for Sheng, electronic and Ensemble
Sheng: Yifei Hua, Conductor Raoul Lay
commission of ensemble télémaque and Cooperation with GMEM
Premier: 21. Oct. 2018
Darmstadt Ferienkurs 2018 presented two pieces:
1.Me Du Ça
2.your smartest choice
with CoSiMa IRCAM workshop at Darmstadt
Tian Wen II
for 12 singers and 12 musicians with two conductors
Premier 14 March 2018
Ensemble instrumental Densités, conductor Zahia Ziouani
Ensemble vocal Soli-Tutti, conductor Denis Gautheyrie
Resonanzen_live: Huihui Cheng
Improvisation mit elektronischer Musik
ZKM | Zentrum für Kunst und Medien Karlsruhe/Kunststiftung Baden-Württemberg

Collaboration with CoSiMa
http://cosima.ircam.fr/2017/02/05/your-smartest-choice-eclat-festival/
Portrait CD will be published by the
Edition Zeitgenössische Musik
http://www3.musikrat.de/index.php?id=2140
2017….
Residences at Camargo Foundation
http://camargofoundation.org/programs/partnership-programs/fondation-royaumont/huihui-cheng/
Arachne, for 4 voices and choreography 28 AVRIL, Ensemble De Caelis, Musée des Beaux-Arts de Caen
Premier, Your smartest choice 2017
Performance for four musicians, electronic and smartphone of the audience, musician of 2e2m, CoSiMa Ircam
Web audio design Benjamin Matuszewski, Norbert Schnell
premier 5.2.2017, Eclat Festival Stuttgart
2016…
Fellowship of Akademie Musiktheater der Heute 2016-18
Scholarship of academie Voix nouvelles royaumont 2016
Premier: What love tells me II
Exaudi vocal ensemble, Jeams Weeks
Kinetic distance IV
premier: In Manifeste academy 2016 IRCAM, Ensemble IC, 104, Paris, June 2016

Kinetic Distance II 2016
premiered: Münster St Paul, Esslingen
Cello: Céline Papion
Shakuhachi: James Nyoraku Schlefer
June 2016
http://skam.io/2016/05/k-r-a-m-shakuhachi-cello/

Me Du Çafor soprano and live electronic
Youmi Kee Soprano, Bernd Schmitt Text, Marc Socié Costume
premiered: George Center Pompidou, Paris, IRCAM, 2016
2015…
LaMaTaMaYaBaLaBa for solo voice 2015 Premiered: Wien Modern with Angelika Luz 08.11.2015 http://wienmodern.at/Home/Event/event-id/000000e9h58h001003a2
Premiere: Orchestra piece, SynthesiS 2007/2015
Saarbrücker Komposition Werkstatt Rundfunk 04.05.2015
Premiere: two new pieces mit Sinogerman Sounds Ensemble Theaterhaus Stuttgart MJD P1 21.3.2015 Kinetic distance III für Pipa und Live-Elektronik (UA) Etüde@S für Tárogató und Live-Elektronik (UA) 2015_0324_Esslinger Zeitung_Südseite nachts
Fellowship of SWR Vokalensemble Akademie scholarship 2014/15
2014…
Baden Württemberg Kunststiftung scholarship 2014
2013..
Asian composer showcase at Tongyeong festival,
premiere: Kinetic distance I
Premier: Ohne Gewähr
music theater piece, for 3 soloists, 5 singers, ensemble and puppet theater
2011…
Orchestra piece "Shinging" has won the Isang-Yun international composition competition grand prize